Welcome
Welcome to the Sawston Parish Council Website
Please click here to see our Privacy Notice
The next Meeting is the Full Parish Meeting on Tuesday 12th December 2023, 7.15pm at Mill Lane Pavilion. Everyone is welcome.
Job Vacancy – Grounds Keeper
We are looking for an experienced person to manage, maintain and develop the much used facilities within the village. You will be responsible to the Head Grounds Keeper and work together as a team along with the current Village Caretaker.
Please click here for the full job description.
You'll take pride in your work and will be able to communicate well with other staff, members of the public, councillors and suppliers. You'll be happy working on your own or as part of a team.
Relevant qualifications helpful, but training will be available.
Full time, 37 hours, Monday to Friday
Salary between £26,873-£28,770 per annum (LC1 13-17 depending on experience)
Parish Council pension scheme, subject to eligibility criteria
Applications to: clerk@sawstonparishcouncil.gov.uk
Closing date: Friday 5th January 2024 – To apply please email your current CV and covering letter
Covid-19 Vaccinations available Monday 4th December 2023
Monday 4th December at Mill Lane pavilion (CB22 3HZ) 10am – 3pm 
This is a walk in for those who meet the criteria so no need to book an appointment.
Bonfire/Firework Night – Saturday 4th November 2023
We hope you enjoyed the annual firework event in Sawston this year. Thanks to everyone that made a donation, this year we collected £1,133.99.
Information Notice
Cambridge Road Cemetery
Autumn 2023
Please note that Sawston Parish Council have instructed professional contractors to perform a health and safety audit of headstones and memorials in Cambridge Road Cemetery in Autumn 2023.
This is to ensure that the memorial stones are secure, and will not fall and injure visitors, in compliance with Sawston Parish Council liability insurance obligations.
This is to give advance notice to Cemetery visitors of possible disruption whilst testing takes place, and to apologise for any inconvenience caused as a result of these necessary works.
All identified unsafe memorial stones will be laid flat, including those in the care of Sawston Parish Council, and those which families of the deceased are responsible. The Parish Clerk will contact families in such circumstances in respect of any repairs.
We thank you for your patience.
Sawston Cemetery – Cambridge Road
Unfortunately the incorrect weed killer was recently used on part of the cemetery grass on Cambridge Road.
We have spoken with a lawn specialist and are following their advice not to re seed due to the time of year.  We are monitoring the area regularly and will rectify this as soon as we can.
New dates for Bin Collections
Bin collections are going to change for approximately 80% of households in Cambridge and South Cambridgeshire from the week beginning Monday 18 September 2023. This could be a change to the bin day or to which bins are collected on a particular week. Bins may also be emptied earlier or later than they are now, so all bins need to be out by 6am on your collection day. The frequency of collections will not change. If your bin collections are due to change, you will receive a letter in the post. 
Click here to see new bin collection dates
Notice of Conclusion of Audit YE2023
SSYI (Shelford & Stapleford Youth Initiative)
Click here to see the great work SSYI (Youth Centre) do for the youths of Sawston and surrounding villages.
Babraham Road Works – Single lane
Redrow has received approval to carry out the S50 rising main connection along Babraham Road. The dates are from 28th July to 4th August. There will be single lane road closure with traffic lights.
Publication of unaudited Annual Governance and Accountability Return 2022 – 2023
Notice of Public Rights to inspect 2022-2023
Please click here to see the Councillor Attendance record for 2022/2023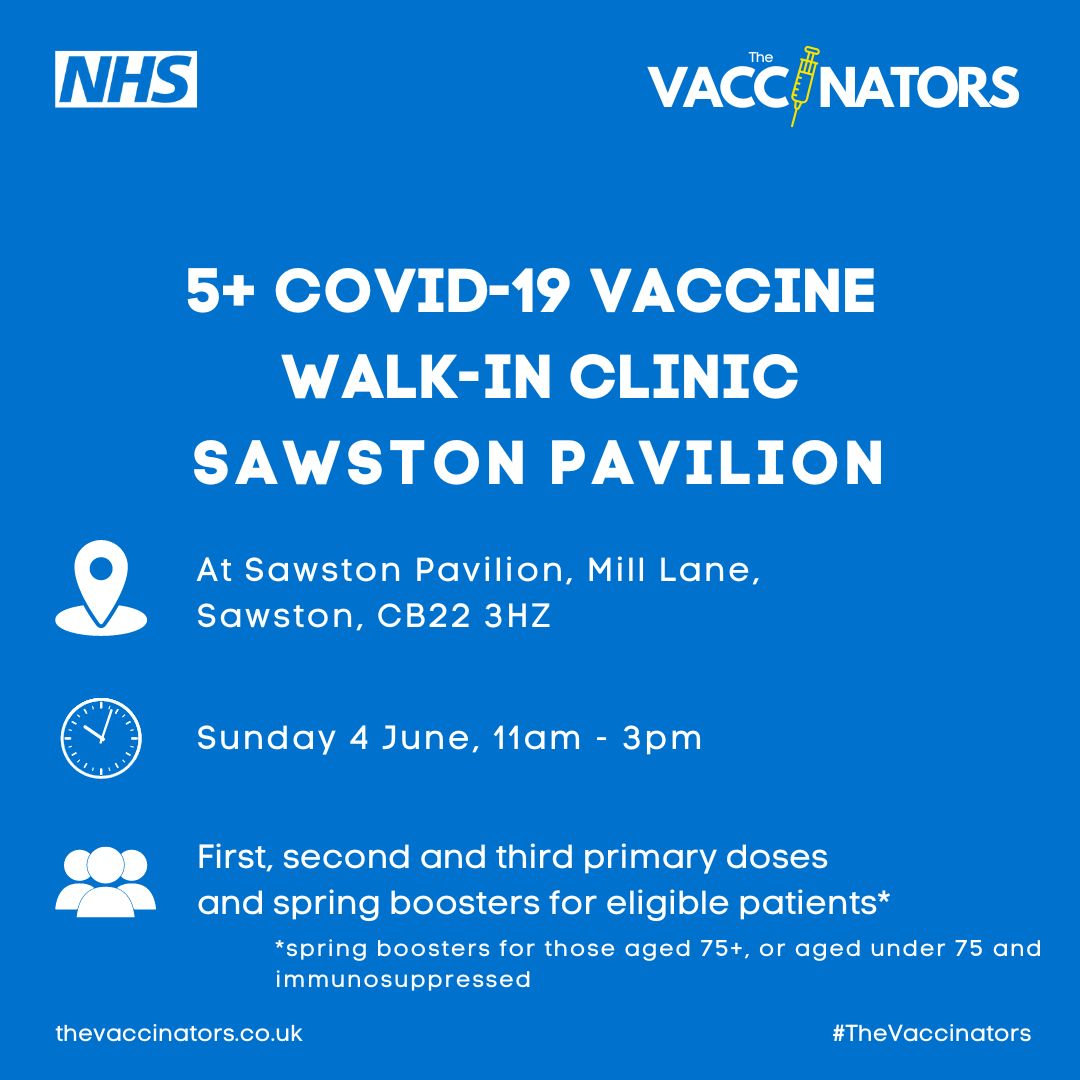 SCDC 4-Day working week trial (2023)
Please click here for more information
TTRO Road closure – Churchfield Avenue/Holme Way
Please click here to see road closure at Churchfield Avenue/Holme Way between 03/07/2023 – 06/07/2023 to Excavate and repair broken SV chambers and lids.
No Mow May
The Parish Council made the decision to do No Mow May again this year.  The verges that we maintain will not be cut until the beginning of June and the green area on Woodland Road/Princess Drive will not be cut until July.
Defibrillator Awareness Session – Free to all
The Community Heartbeat Trust will be demonstrating the use of defibrillators and explaining how the equipment works and it's benefits to the community in saving precious minutes in the treatment of sudden cardiac arrest.
This free session will be held on Thursday 18th May 2023, 6-8pm at Spicers pavilion, Cambridge Road, Sawston. Everyone is welcome. If you wish to attend please email info@sawstonparishcouncil.gov.uk giving the names of attendees.
A new Warm Hub is opening in Sawston
Warm Hubs are designed to support residents this winter. Run within existing community spaces, local residents can visit a safe, warm and friendly environment to enjoy refreshments and social activity, obtain information and advice, and share the company of others. The network of Warm Hubs is community-led; coordinated and hosted by trained volunteers, within the heart of local communities. 
Venue: Our Lady of Lourdes RC Church Hall, 135 High Street, Sawston, Cambridge, CB22 3HJ
Opening times: Monday and Friday, 12.30pm – 4.30pm
Open from: Monday 21 November 2022
It is a collaboration between South and East Cambs District Councils, with funding from the local NHS Integrated Care System. The project is being delivered by charity Cambridgeshire Acre. Find out more here: www.scambs.gov.uk/community-safety-and-health/warm-hubs
Road Closures
Sawston Bypass (A130), Sawston & Babraham
Waste Bin Collections 
As a result of the snow and ice, Greater Cambridge Shared Waste bin collection crews are not able to empty bins on some streets this week. Bin lorries are only able to safely empty bins on those streets that have been gritted as it is too dangerous and slippery for the vehicles to drive down un-treated roads. The freezing temperatures have also had an impact on the trucks themselves – with bin lifting mechanics failing. The safety of bin crews must come first.
If all the bins on your street have not been emptied, we will not be able to return until the next collection day so please bring your bins back in and put them out again on your next collection day. Bin crews will then do their very best to remove additional waste left alongside wheelie bins for these properties when they come back for your next scheduled collection. For blue bins, this means one transparent clear sack of recycling plus one bundle of cardboard. Put any glass inside the blue bin and bundles of cardboard must be of a size which will fit inside an empty bin with the lid closed. For black bins, this will be up to two extra black bin bags for those households that need it. Bin crews are not able to collect additional green bin waste that is not in an authorised additional green bin.
The bin crews are working hard to try and empty as many bins as possible, and Greater Cambridge Shared Waste apologise for any inconvenience. The freezing weather conditions are making their jobs especially hard at the moment.
www.scambs.gov.uk/recycling-and-bins/report-a-missed-household-collection
Bonfire Night
We hope you all enjoyed the recent fireworks display, it was very well attended.  Thank you to those who donated money, this year we collected £1,417.46 which will go towards local groups and charities.
Sawston Greenway
Greenway public engagement programme kicks off today (14 November)
The public engagement programme for the Sawston Greenway kicks off today (14 November) with people encouraged to share their views on the proposed designs.
The Sawston Greenway will provide safer and better routes for people walking, cycling and, where appropriate, horse-riding between Sawston, Stapleford, Great Shelford and Addenbrooke's/Biomedical Campus.
Engagement on the Greenway begins today – midday, 14 November – and closes at midday on Friday 9 December.
There will be a virtual event on Wednesday 23 November via Zoom and a public drop-in event at Mill Lane Pavilion on Wednesday 30 November. You can register for the virtual event here.
To find out more and share your views with us please visit the following website: https://consultcambs.uk.engagementhq.com/gcp-sawston-greenway
Your feedback will be considered as part of further design and planning work and ongoing engagement with landowners along the route.
The engagement we are launching today is part of a rolling programme across the 12 Greenways routes in Cambridge and South Cambridgeshire. It follows our recent Autumn engagement on the Melbourn and Barton Greenways.
This will give communities an opportunity to shape how each will look, aiming to provide better walking and cycling connections, and cater to equestrians where appropriate.
For more information about the Greenways project and to view the designs visit https://www.greatercambridge.org.uk/greenways
Have your say on the Sawston Greenway before midday 9th December
Sawston Greenways Consultation
The Sawston Greenways consultation will go live on Consult Cambs on Monday 14th November at midday and will continue until Friday 9th  December till midday. During that period we will have the following engagement events.
Sawston online engagement event – Wednesday 23rd November, 6-8pm via Zoom.
Sawston in-person engagement event – Wednesday 30th November, 2:00-7:00pm at Sawston, Mill Lane Pavilion 5-19 Mill Lane, Sawston, Cambridge CB22 3HZ
Bus Update
Parish Councillor Vacancy
There is a vacancy on Sawston Parish Council due to a seat becoming available. If you are interested please contact the Parish Clerk – clerk@sawstonparishcouncil.gov.uk for more information.
Year End Audit March 2022 
Please click here to see the Notice of Public Rights dates
Please click here to see the audited YE Audit figures for YE March 2022.
Fireworks and Bonfire night – Saturday 5th November.  Gates open at 6pm, fireworks 6.45pm. There will be the Wild Dough Pizza van and Ice Cream van selling crepes along with the ATC selling hotdogs and hot drinks.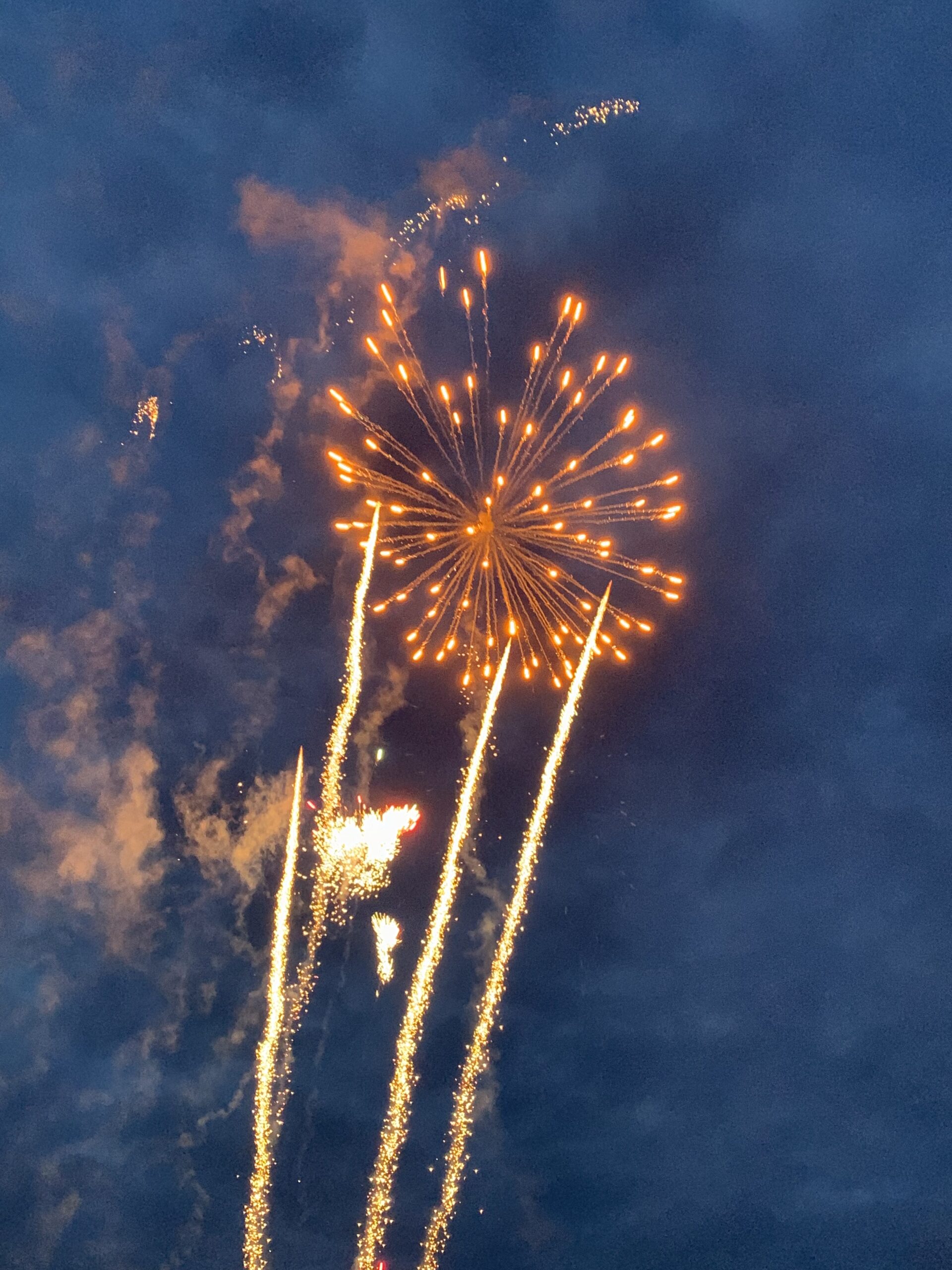 Come and visit the Sawston Parish Council Shape Your Sawston stand on June 5th at Spicers Sports Ground. 
Share your ideas with about what you would like to see in our parks and public spaces both inside and out; tell us what you would like the Lynton Way Pavilion to look like and be used for. A survey was completed with residents in 2019, if you missed the opportunity then, come and tell us now, what you would like to see in your village.  
No Mow May
Join legions of gardeners and say "no" to the mow this May to help our bees, butterflies, wildlife and us!
Sawston Parish Council are working with Cambridge County Council in supporting the Plantlife No Mow May campaign. This means County Council will not be cutting any highway verges during the month of May and Sawston Parish Council will only be cutting the recreation grounds with play areas, other areas will be left until June.
Temporary Road Closure June 2022
Cambridge County Council  have ordered a temporary prohibition of through traffic order along Cambridge Road between New Road and the A1301. This order is made to facilitate gully cleansing and lining works which are being carried out on or near the highway and will come into operation between 08:00 – 16:00hrs daily from 6 – 10 June 2022.
Click here to see the traffic order.
New Trees
Sawston Parish Council would like to thank Claire Lord of 2G3GS for her support in writing a successful bid for Sawston to receive a Zero Carbon Communities Grant – a process that was quite complex – including many hours spent walking around the village. This grant has given Sawston Parish Council £2,792 to plant new trees across the village's greenspaces. In true community spirit, village resident Robert Murison – an arboriculturist – assisted the council with selecting the best trees for each location.
The 2nd and 3rd Sawston Brownies, 1st Sawston Scouts, 1st Sawston Cubs and 2nd Sawston Rangers volunteered to help with the planned plantings at: Orchard Park, Teversham Way, Woodland Road and Deal Grove.
The planting of the first six trees took place on the 18th December at Orchard Park, with 2nd and 3rd Sawston Brownies volunteering to brave the cold and help rejuvenate the environment.
1st Sawston Scouts planted at Teversham Way at the end of January 2022, the weather was not quite as cold and the planting was competitive.
The 1st Sawston Cubs planted on 26 February 2022, with several members of the public assisting by turning up with spades and a wheelbarrow.
The final planting took place on 1st May with the newly formed 2nd Sawston Rangers.  This was the largest planting of trees in one go, where 8 trees were planted at Deal Grove.  Again, we were assisted by members of the public.
The trees will be watered regularly by the Groundskeeper, if anybody wishes to assist, please let us know.
Other areas in the village will hopefully have new trees planted, and there will be further wild flower areas created within the village.
New Pavilion Opens at Mill Lane
Sawston Parish Council has recently extended and updated the pavilion at Mill Lane recreation ground.
The cost of the build was £263,937.00 with £169,200.00 from S106 money and the remainder from Parish Council reserves.
The changing rooms are now in line with the FA requirements and the main hall is much larger with a newly fitted kitchen and is now available for hire. 
Please contact facilities@sawstonparishcouncil.gov.uk to enquire about hire.
Cyber Crime Presentation
Please click here to view the Cyber Crime presentation by Detective Inspector Fiona Bail.
Year End Audit 2020-2021
The Year End audit has now been completed for 2020-2021, please click here for Notice of Conclusion 
External Audit Report 2020-2021
Please click here for the Year End Audit figures for 2020-2021
Please click here for Internal Audit report 2020-2021
New Housing development in Sawston
Redrow Homes is seeking your views in relation to the proposed development at land south of Babraham Road, for approximately 280 dwellings including a proportion on affordable dwellings, provision of open space, children's play areas, pedestrian and cycle links, landscaping and access.
Please click here to see full details of the consultation
Community Governance Review of the Parish Boundary between Sawston and Babraham
At the request of Sawston Parish Council, South Cambridgeshire District Council (SCDC) are undertaking a Community Governance Review of the parish boundary between the parishes of Babraham and Sawston. The Review will consider whether the parish boundary should change following 2 new developments:
The development north of Babraham Road (called H/1:b) consists of 3.64 hectares and is entirely within the parish of Babraham, abutting existing Sawston properties. Planning permission was granted on 28 August 2019 for 158 homes.
The development H/1:c – South of Babraham Road consists of 11.64 ha and spans the parish boundary of Sawston and Babraham. The Council is anticipating an application for around 260 homes. The site is allocated within the South Cambridgeshire District Plan, 2018.
Sawston Parish Council has proposed an alteration to the Babraham/Sawston parish boundary to incorporate both of these new developments into the parish of Sawston.
The review is taking part in 2 stages. You should take part in both stages. Stage One is now complete – a summary is available on the SCDC website.
Stage Two is open for comment from Tuesday 6 April to Tuesday 1 June 2021 – please follow the link to complete the online survey – you should take part in Stage Two even if you took part in Stage One. https://www.scambs.gov.uk/your-council-and-democracy/parish-councils/community-governance-reviews/
Covid Update
As the Government's cautious road-map out of lockdown continues, people's health, safety and wellbeing remain of paramount importance. While infection and death rates are decreasing, transmission of Coronavirus is still an extremely serious threat and we all have a role to play in doing our utmost to stop its spread.
This can best be done by continuing to take precautions against catching or transmitting the virus and closely following the Government's rules for each step of its COVID-19 Response Spring 2021 roadmap out of the current lockdown for England.
This means continuing to abide by the guidelines for social distancing by:
Washing your hands regularly and for at least 20 seconds;
Covering your face in enclosed spaces (especially where social distancing may be difficult and where you come into contact with people you do not normally meet);
Staying two metres apart where possible, or one metre with extra precautions in place.
It is also essential to stick to the rules around travel and holidaying.
Our Council team continues to provide essential services and support to the residents most in need in our district. They are working in conjunction with many dedicated volunteers who have played a crucial role in helping this work and we are immensely grateful to them.
Residents who need to carry on self-isolating during this time can rest assured that all the support previously available will continue, including financial help.
Our Reopening the High Street team is supporting local small to medium businesses as they reopen and work towards recovery. This includes helping them to carry out comprehensive COVID-19 risk assessments to keep customers and their workers safe; providing signage and aiding the implementation of the two-metre rule in the workplace; and advising on cleaning, handwashing and hygiene procedures in line with current guidance.
As more Government financial packages are announced for the business sector, our Business Support Team is also there to support the recovery and help struggling firms to access much-needed Government grants to address some of the financial impact of the lockdown and to fund recovery activities. We are also offering support and grant aid to local communities to get voluntary projects and services back on track after months of lockdown. 
Everyone across the district is working extremely hard to put plans into place for when affected services are able to gradually and safely welcome everyone back. Until then, please continue follow the guidelines to help protect the NHS and our families, friends and colleagues. By keeping infection rates low, we will all be able to get back to doing the things we love sooner. 
To access advice and support see https://www.scambs.gov.uk/coronavirus/
For more information on the Government guidelines in the COVID-19 Response Spring 2021 roadmap, see https://www.gov.uk/coronavirus
Useful links:
Government Coronavirus restrictions: www.gov.uk/coronavirus
South Cambridgeshire District Council Coronavirus information: www.scambs.gov.uk/coronavirus
Information on financial support to self-isolate: www.scambs.gov.uk/isolation
South Cambridgeshire District Council's Reopening High Streets Safely Team: www.scambs.gov.uk/business/coronavirus-information-for-businesses/reopening-the-high-street
Support for local businesses: www.scambs.gov.uk/business/coronavirus-information-for-businesses
Click here to see Covid roadmap of dates
To see the new Stagecoach timetable from April 2021 please click here
Vacancy 
We currently have a vacancy for a seat on the Parish Council. If you would like to become a parish councillor please contact the Clerk – info@sawston.org.uk to find out more.
Covid-19 update – 18 March 2021
Dear volunteer coordinators and parish councillors
Thank you to everyone who was able to attend our community briefing webinar on Monday. For those who would like to review the webinar there are some key points such as the Long Covid update presented by Dr Poole, a GP from Histon Surgery, and a vaccination update from Martin Niven, Lead Planner for the Cambridge and Peterborough COVID-19 vaccinations programme. The briefing was well attended and there were lots of interesting questions, so it's well worth a watch.
COVID rapid testing
School and parent/guardian testing
With schools now reopened, please continue to spread the word that regular home testing is now available to help stop the spread of the virus. Free tests can be ordered online, or collected from local pickup points.
Reminder of the testing sites in Cambridgeshire
The Hub, High Street, Cambourne, South Cambridgeshire CB23 6GW

Queen Mary Centre, Queen's Road, Wisbech, Fenland PE13 2PE

Soham Town Rangers Football Club, Julius Martin Lane, Soham, Ely, East Cambridgeshire CB7 5EQ

The Coneygear Centre, Buttsgrove Way, Huntingdon PE29 1PE

The Meadows Community Centre, 1 St Catherine's Road, Arbury, Cambridge CB4 3XJ
Book rapid testing and Lateral flow FAQs
Vaccination update
Vaccines for people over the age of 50
The National Booking Service is now open to all those aged 50 and over. Book a Covid-19 vaccination now via www.nhs.uk/coronavirus or, for those who are not online, by calling 119.
Vaccine Team
While there are enough vaccinators to be able to deliver the number of doses available to the NHS, this will continue to be a huge task, and to ensure the NHS can continue to vaccinate millions of people as quickly as possible – at the same time as keeping other vital services going – the NHS is recruiting thousands of paid and volunteer roles across the country. Perhaps you can help?
Covid misinformation campaign
Another topic covered in the briefing on Monday was the new Covid misinformation campaign which directly asks community champions to share key messages (to help people spot and stop misinformation) with their communities in authentic ways. The idea is that, instead of the content being shared on Government or Council channels, it will resonate better with communities if shared by trusted members of the community in existing WhatsApp groups, Facebook groups, or email groups.
Current examples of misinformation
NHS patients can pick their type of vaccine.
No. Any vaccines that the NHS will provide will have been approved because they pass the MHRA's tests on safety and efficacy, so people should be assured that whatever vaccine they get, it is worth their while.
Is the vaccine safe?
Yes. The NHS will not offer any Covid-19 vaccinations to the public until independent experts have signed off that it is safe to do so.  The MHRA, the official UK regulator, has said that both vaccines currently being used have good safety profiles and offer a high level of protection, and we have full confidence in their expert judgement and processes.
If you would be happy to help stop the spread of harmful misinformation, please download the images or videos and share these within your communities. There's a more in-depth explanation of the campaign that can be read online.
Working with you beyond COVID-19 and into recovery and renewal
At the virtual meeting on Monday, our Communities Team updated on the Council's initial thinking on how we can continue to work with Parish Councils, COVID Community Groups and other people as restrictions begin to loosen.
It is recognised that the response during Covid has been unique to each community and will continue to be going forward. At this stage, we are in listening mode to ensure your views are taken on board. The Council is holding a focus group meeting later this month with some of our volunteers to gather views on the best way to support communities in the recovery phase and beyond. However, everyone is encouraged to watch back the presentation in the recording at the top of this briefing note (it was covered as the final item on Monday) and if you have any ideas, views or suggestions to feed in, please get in touch with Vicky in the Communities Team by emailing: vicky.hoover@scambs.gov.uk
COVID Recovery Community Chest Grant
To help groups and projects begin to resume their activities as we come out of lockdown, we have earmarked a £30,000 Covid recovery grant fund as part of our Community Chest funding. This is specifically designed to help local community groups and Parish Councils resume community activities which have been difficult or impossible during the pandemic.
The eligibility criteria for our Community Chest Grant scheme have been temporarily amended to allow applications for grants of up to £2,000 for Covid recovery related projects and initiatives. Previously, few parish councils could apply to the scheme but for the next eight weeks – up until 10th May 2021 – it is open to all Parish Councils as well as community groups, with applications being considered at the May 28th Grants Advisory Committee meeting. Meanwhile, the normal Community Chest scheme continues to run for community groups for a maximum grant of £1,000.
The process is the same for both types of application – just select which grant you are applying for at the start of the process. If you have any questions, please email: Community.Chest@scambs.gov.uk
Re-opening facilities safely
Included with this week's update is an attached infographic of the Government's Roadmap out of lockdown, its four steps and provisional dates. Each transitional step is 5 weeks long and we are currently in Step 1. Step 2 is from 12th April when libraries and community centres can reopen, children's activities can restart and all retail reopens. Indoor parent and child groups (up to 15 attendees, under 5s don't count) can also reopen in this phase. In Step 3, from 17th May, outdoors gatherings of up to 30 people will be allowed, as will indoor gatherings of up to 6 people (or 2 households) and indoors adult group sports and exercise classes. Step 4 from 21st June – all activities can restart.
Our Environmental Health service has two dedicated teams supporting communities during this phased reopening. They can help with proactive support to businesses, organisations, community groups and community facilities offering advice and help e.g., giving out support packs, Covid tool kits, free signage and signposting to further services. Please contact env.health@scambs.gov.uk.
Virtual Council meetings
The feedback received during Monday's meeting showed that there was concern from parish councils that the authority to hold virtual Council meetings was being removed. Parish councils reported increased interest from members of the public in their activities and meetings, which they felt was a direct consequence of being able to 'attend' remotely. They expressed regret that this permission is to be removed, which is shared by many councils up and down the country. Our Covid Team has conveyed these concerns and views to the relevant departments in central Government, as has the Local Government Association (LGA). It is suggested that it would be worthwhile writing to your MP, stating your views on this matter and the reasons for them. Once we have clarification on this, we will provide an update to you.
Easter Holiday Activities and Food Programme
Following some funding from the Department of Education, the County Council is running a series of Easter Holiday Activity Camps with food for eligible children in receipt of Free School Meals. The camps will be held within schools across the District. If you know of any eligible families who might be interested, let them know to sign up by the deadline 23 March 2021.
3 positive steps we can all take when facing difficult times
Part of our recovery from the stress and tragedy of the last year is the ability to remain hopeful and happy. Being a hopeful thinker about the future will help build resilience and give another tool for handling stress, change and adversity.
March 20th is International day of Happiness, a global event arranged by the United Nations to remind us that experiencing happiness matters, committing to finding ways forward that bring happiness is important and worth celebrating. 
Action for Happiness is a UK charitable movement that supports the growth of happiness in the UK with inspiration and practical resources like their downloadable coping calendar. 
It suggests three steps for increasing happiness:
Keep Calm
Stay Wise
Be Kind
So even though we may be feeling the strain still, let's all create some space in the calendar this month for a bit more happiness!
Volunteer & Community Mental Health Training with MIND
This MIND Mental Health workshop focuses on enabling volunteers and members of the community to recognise signs of emotional distress in others; how to open up a conversation, provide active listening, suggest the next steps for support and how to look after oneself and others in creating personal wellbeing plans.
For anyone wishing to take up this MIND training, please contact Felix Clarke at Felix.Clarke@cpslmind.org.uk. A minimum of 8 people is needed per session.
A minute of silence on a National Day of Reflection
Since the first lockdown began in 2020, hundreds of thousands of lives have been cut short and millions have been bereaved by Covid-19. In South Cambridgeshire alone there have, so far, been 184 deaths where Covid-19 has been a factor.
Behind the statistics, and whatever the cause, every death has been devastating for the people left behind. For those needing support, we suggest they start with The Good Grief Trust for getting the necessary help.
I would therefore like to invite everyone to reflect on our collective loss, support those who've been bereaved, and hope for a brighter future together. At 12pm on Tuesday 23 March, why not stop whatever you are doing and pause for a minute of silence for the National Day of Reflection, the first anniversary of the first UK lockdown.
There are many other ways you can take part in this National Day of Reflection, as suggested by the charity Marie Curie.
Best wishes
Bill Handley
Lead Cabinet Member for Community Resilience, Health & Wellbeing
South Cambridgeshire District Council
Covid-19 update – 11 March 2021
Dear volunteer coordinators and parish councillors
With Mother's Day on Sunday, the County Council will be reminding anyone planning to mark the day to do so safely and within the current 'Stay Home' guidelines. I'm sure everyone is already aware, but the case rates are not yet as low as we would hope so we need to make further progress with reducing the case rate before restrictions are further eased at the end of the month. Please do share social media posts from the County or our social channels over the weekend to help share this message.
We know that the pandemic has added a disproportionate burden onto women but, with everyone receiving this email having voluntarily taken on additional activities to support others during the year, I would like to wish you all a restful weekend and hope you have a chance to take some time for yourselves.
Community briefing webinar: Monday 15 March, 6pm to 7pm
Community Groups and Parish Councils have been sent an invitation to our next session. As before, the session will be chaired by Liz Watts and we will be presenting current Covid information and stats relating to our district. We also have some presentations around 'Long Covid', reopening facilities safely, and an update on work happening as we start moving into a recovery phase. As always there will be plenty of opportunity to ask questions. We look forward to seeing you there.
Vaccines for people over the age of 56
The National Booking Service is now open to all those aged 56+. Book a Covid-19 vaccination now via www.nhs.uk/coronavirus or by calling 119 for those who aren't online.
Vaccine transport update
A number of community transport schemes and taxi firms are available to support people with transport to their Covid-19 vaccination appointments. For residents needing help they can access details online or by calling 0345 045 5219 from Monday to Friday, between 9am and 5pm. The call operator will run people through the form to identify transport options available locally. All transport providers are DBS checked and most require a minimum 24 hours' notice for bookings.
Census 2021: Scam reminder for our communities
Ahead of Census Day (Sunday 21 March), Cambridgeshire and Peterborough Against Scams Partnership advised that it may be useful to know more about the Census to help prevent scams:
This is the first 'digital Census', with most people being asked to complete the census online (help is available for those who need it)
The Census team will not call households for information about their census, unless they have made an appointment with the Census Contact Centre, or they have raised a query or made a complaint. There will be no cold calls.
If people complete the census form online, there will be no home visits by Census Officers.
If people don't complete their form, Census Officers may visit people's homes to offer help to complete it. They will carry official identification cards with a photograph and the officer's name. They will never ask to enter the property.
Census Officers will never ask for national insurance numbers, passwords, bank account details, or credit or debit card numbers.
Figuring out our next steps towards recovery
The Women Thrive Fund
The Rosa and Smallwood Trust helps to strengthen specialist women's organisations so they can meet the needs of the women and girls they work with. Rosa has opened a new fund offering grants of up to £40,000 to not-for-profit organisations (£15,000 for organisations with a turnover up to £200,000) to support women and girls to overcome the barriers they face due to the pandemic. Its two themes are financial resilience and mental health and wellbeing. The deadline is 25 March 2021, with 'how to apply' webinars on various dates beforehand.
Innovate and Cultivate Fund
The next deadline to apply to the Innovate & Cultivate Fund is 1 May 2021. The aim of the fund is to support initiatives that strengthen communities and reduce pressure on County Council services. Applications are invited in the areas of adult social care and children's services, and 1-2-1 pre-application advice is available on 18 and 23 March, and must be pre-booked.
The fund is open to voluntary, community and social enterprise sector organisations and public sector organisations. The 1 May funding round is for 'Cultivate' grant applications (£2,000 to £15,000) for projects that build community support networks for vulnerable people. The 'Innovate' funding stream (£15,000 to £50,000) is suspended until further notice.
Cultivate Project Ideas
Do you want to do something for your community but need some inspiration to start a project? The County Council has developed application guidance for three new Cultivate project ideas: Mobile Warden Schemes, Community Youth Worker and Digital Inclusion Projects. Funded projects could help people to remain independent and active within their community, encourage volunteering and complement more costly Council services. Applications for Timebanks, Good Neighbour Schemes, Dementia-Friendly Communities and Men's Sheds continue to be invited.
You can read more about these initiatives and obtain guidance as to how to apply for a start-up grant, or apply via the Cambridgeshire Community Foundation (CCF) website.
Communities Can Conference – 24 March
The National Lottery Community Fund event will bring together learning and insights gained over the past year with key funders, looking at the challenges faced during the pandemic and the lessons that have been learned. The event will explore the positive takeaways from the past year and how they can be implemented to ensure funders are fit for the future. The panellists will discuss their role in enabling communities to build back better, from small grant funding to sharing insights and advocating for change. Further details and registration can be found here.
Best wishes
Bill Handley
Lead Cabinet Member for Community Resilience, Health & Wellbeing
South Cambridgeshire District Council
Covid-19 update – 4 March 2021
Vaccine update
There's been positive news this week that both the Pfizer and Oxford-AstraZeneca vaccines are highly effective in reducing coronavirus infections among people aged 70 and over. In the over 80s, the data suggest that a single dose of either vaccine is more than 80% effective at preventing hospitalisation three to four weeks after the jab. There is also evidence which suggests the Pfizer vaccine leads to an 83% reduction in deaths.
In terms of the local vaccine programme rollout, people aged 60 or over are now invited to book a Covid-19 vaccination online via www.nhs.uk/coronavirus, or by calling 119. Similarly, Clinically Extremely Vulnerable individuals, anyone in receipt of Carer's Allowance, or frontline Health or Social Care workers can book using the same link or number.
Self-isolation support scheme extended
Financial help for people to self-isolate has been extended until the end of June and expanded to include parents who need to have time off work to look after a child who is self-isolating. The scheme was due to expire at the end of February, but the Government has extended it to allow Councils to continue supporting everyone who needs assistance to self-isolate.
People who need to self-isolate can make a bid for funding from The Test and Trace Support Payment Scheme which is administered by us. Those who don't meet the criteria are also able to apply for a discretionary payment of £500. Full details of the scheme – along with eligibility criteria – can be found on our website. Again, our message is, if you are suffering hardship as result of needing to isolate, please get in touch. Support is available.
Testing update
Households with primary school, secondary school and college aged children, including childcare and support bubbles, will now be able to test themselves for coronavirus twice a week. The twice-weekly test kits can be accessed:
•                via employers if they offer testing to employees
•                at a local (asymptomatic) test site
•                by collecting a home test kit from a test site
•                by ordering a home test kit online.
The guidance provides information on who can be tested and how people can get a test.
Funding opportunities for your group
Foodbank grants
We have a small amount of funding left from the Winter Support Government Grant to help foodbanks in our area. We will be writing to all foodbank contacts to ask if they wish to receive a small grant to help provide food or fuel to families. If you know of any food bank which is struggling, or could benefit from additional financial resource, please let Jay Clarke in the communities team know.
The Prince's Countryside Fund
The Prince's Countryside Fund was established by HRH The Prince of Wales in 2010 and exists to improve the prospects of family farm businesses and the quality of rural life. The Emergency Fund was set up so that it would be ready and available should the need arise. Currently grants of up to £10,000 are available to constituted, community-led organisations for projects that create resilient rural communities with populations of less than 3,000 residents. Some match funding is expected. Applications close on Friday 19 March.
Keep up to date with the latest funding
New and updated funds are announced on a daily basis in the news section of Support Cambridgeshire funding portal.Action for Happiness: Mindful March
Staying mindful and practising positive approaches towards our new normal are vital for our mental wellbeing. Action for Happiness is focusing on staying mindful through the month of March with tips and resources, such as a downloadable calendar with prompts and webinars. The next webinar takes place on Thursday 11 March, from 7pm to 8pm, and has a focus on 'Practical hope', with Oren Jay Sofer.
Mental health database by postcode
The Hub of Hope may be a useful tool for your work. It offers a database of mental health support which can be sorted by the postcode of the person in need, thanks to mental health charity Chasing the Stigma. Results include national, local, community, peer, private and NHS mental health support services in one place.
Covid-19 update – 11 February 2021
The big announcement this week has been the change in message about the vaccination programme: anyone who is over 70 and who has not yet been invited for the vaccine is now being asked to book their vaccination appointment online or by calling 119. The rollout is still on track to offer the vaccine to the top four priority cohorts by the middle of February.
There is also a focus on encouraging as many Frontline Health and Social Care Workers in our area to take up the offer of a vaccination – there are FAQs specifically for this group on the Cambridgeshire and Peterborough Clinical Commissioning Group's website – the CCG is running the local vaccination programme. Also, the vaccination is now available to all frontline health and social care workers, both within the NHS and in private provider organisations. Please signpost any frontline health and social care workers to this page for advice on how to access the vaccine.
The CCG regularly posts about the COVID-19 vaccination programme on its Twitter, Instagram, and Facebook accounts and welcomes the sharing of their messages within your communities
Meanwhile, our case numbers in South Cambridgeshire continue to decline – but slowly – so we all need to keep doing all the right things to keep the numbers going down. For those of you who are looking ahead to a half term break – whether from home-schooling or work – I wish you a restful time. I am sure that everyone who has not seen their friends for some time may be itching to do so, especially young people, but we all need to continue to pull together at half term and ensure that the lockdown is fully complied with.
Half term food vouchers
Cambridgeshire County Council will be providing vouchers to all children who usually receive Free School Meals for use during February half term. The £15 supermarket vouchers will be issued automatically by 12 February, ready for use during the half term week. Vouchers will be sent by email and text message to parents/carers.
Those families who have not previously applied for Free School Meals, or whose name has recently changed, or feel they now meet the criteria, can visit the County Council's website to apply.
Vouchers will be provided to families via the government-funded Winter Grant Scheme that we are working on with the County Council. For further information about the Winter Grant Scheme and the other support available during this challenging period, please visit the County Council's website.
Laptops for Children Appeal by the County Council
Businesses and local residents are being asked to donate spare laptops to support young people in Cambridgeshire and Peterborough who do not have access to a computer or the Internet at home. During the pandemic, many young people can keep up with online lessons and schoolwork at home. However, there are many who are far less fortunate. Despite government investment, a survey of schools in Cambridgeshire and Peterborough has identified around 8,000 pupils that still lack suitable equipment or internet access at home, meaning they are unable to benefit from online resources, support from teachers, or even interact with classmates.
The County Council is now asking businesses and residents to consider donating any spare or unwanted laptops, or making a financial donation, to make sure no pupil continues to go without and is able to engage with their teachers and peers. Find more information via the website, including where to donate an unused device (local libraries are accepting laptops as part of this initiative), how to check technical requirements, or how to make a financial donation (gofundme portal).
Cambridge Online

 Winter Support Grant

In addition to the appeal above, I want to remind you that South Cambridgeshire District Council awarded Cambridge Online a £5,000 grant to help digitally excluded children to get online. To apply or ask questions please email help@cambridgeonline.org.uk or phone 01223 300407.
Local testing for people without symptoms who go out to work
There are six new rapid testing centres in Cambridgeshire where key workers, or other people who cannot work from home, are invited to book twice-weekly lateral flow tests. These tests are for people who do not have any symptoms of covid-19.
With 1 in 3 people who have the virus not displaying any symptoms, this regular testing of people without symptoms will help us to break the chain of transmission, giving workers more peace of mind and protecting others in the workplace. Find the latest information about testing sites and how to book on the County Council's website. The six current sites are:
The Hub, High Street, Cambourne
Queen Mary Centre, Queen's Road, Wisbech
Soham Town Rangers Football Club, Julius Martin Lane, Soham
The Coneygear Centre, Buttsgrove Way, Huntingdon, PE29 1PE – opens today (11 February)
The Meadows Community Centre, 1 St Catherine's Road, Arbury – opens tomorrow (Friday 12 February).
Each site will be open from 8am to 8pm, Monday to Saturday. The lateral flow test takes about 15 minutes and results are available within an hour.
People with symptoms will not be tested at the rapid testing sites. Anyone with one or more of these symptoms – a high temperature, a new, continuous cough, or a loss or change to sense of smell or taste – should book a test at www.nhs.uk/coronavirus   or by calling 119.
Enabling safe and effective volunteering during coronavirus
The Government has updated the guidance to help organisations and groups understand how they can safely and effectively involve volunteers during the pandemic. The update includes new information on political campaigning and volunteers eligible for vaccines.
Practical grief advice
The Good Grief Trust brings together many different organisations and types of advice for bereavement and loss. Many of us may have lost someone or know someone close to us who has. The current government rules may clarify some aspects for the bereaved but finding the right type of help can be difficult, especially during the pandemic, whether logistical or emotional. On the Good Grief Trust site there are a number of useful links and resources.
#StandFirm campaign
Last week Cambridge County Council launched their new campaign called #StandFirm which focusses on the personal testimonies of local people who have been impacted by Covid-19. They will be encouraging people to Stand Firm against Covid, stay home, protect families and protect communities.
This week they launched our video of Andy – watch his story here: https://youtu.be/kIwtXYElckE
The campaign was launched with a video of Kim, watch her story here: https://www.youtube.com/watch?v=mnwqh8vwQns
COVID-19: VACCINE FRAUD TEXT MESSAGES
People are asked to press a number on their keypad or send a text message to confirm they wish t receive the vaccine, doing so is likely to result in a charge being applied to their phone bill. Please click here for full poster.
Councillor Vacancy
A vacancy has arisen on the Parish Council.  Please click here to see attached advert. If you are interested in joining the Parish Council, please contact the Clerk – jo.keeler@sawston.org.uk
Stage One of the Babraham and Sawston Community Governance Review has now commenced and submissions are invited between 6 January 2021 and 3 March 2021: https://www.scambs.gov.uk/community-governance-review-of-the-civil-parishes-of-babraham-and-sawston/
Background
At the request of Sawston Parish Council, South Cambridgeshire District Council is undertaking a Community Governance Review of the parish boundary between the parishes of  Babraham and Sawston. The Review will consider whether the parish boundary should change following two new developments:
The development north of Babraham Road (called H/1:b) consists of 3.64 hectares and is entirely within the parish of Babraham, abutting existing Sawston properties. Planning permission was granted on 28 August 2019 for 158 homes.
The development H/1:c – South of Babraham Road consists of 11.64 ha and spans the parish boundary of Sawston and Babraham. The Council is anticipating an application for around 260 homes. The site is allocated within the South Cambridgeshire District Plan, 2018.
Sawston Parish Council has proposed an alternation to the Babraham/Sawston parish boundary to incorporate both of these new developments into the parish of Sawston
Have your say
You can find further details and have your say online: https://www.scambs.gov.uk/community-governance-review-of-the-civil-parishes-of-babraham-and-sawston/
Hard copy documents (submission forms and Terms of Reference) are available on request from:
Hard copy documents (submission forms and Terms of Reference) can also be collected from:
Sawston Post Office 50 High St, Sawston, Cambridge CB22 3BG
Spar Shop, Sawston High Street
Webinar: Community organisation and social enterprise leaders
The Institute for Voluntary Action Research (IVAR) is running free zoom sessions for leaders of community organisations and social enterprises. The focus of conversations is generated by the participants, who can shape what this needs to be, to ensure that the sessions are useful for them. Past attendees have valued hearing other leaders' experiences, having a safe space to offload and time to pause and reflect. These sessions are available throughout the winter and into early spring.
Webinar: Fundraising in rural communities
Cambridge Council for Voluntary Sector (CCVS) is running a free webinar aimed at fundraising for community groups working in rural areas on Thursday 10 December, 6pm to 7.30pm. The Co-op will talk about their role in creating local forums to share resources and support communities to make things happen. And the event will also touch on social finance and community share schemes which some communities have been able to utilise to save community assets. You can book via Eventbrite.
Hearing aid maintenance in Cambourne and Fulbourn
Cambridgeshire Hearing Help has limited re-opening hours for its hearing aid re-tubing service (for NHS hearing aid users). If you know someone who needs their hearing aid cleaning/maintaining, they could use the new drop-off and pick-up 30 minutes later service, by appointment.
Cambourne Hearing Aid Maintenance Centre, The Hub, High St, Cambourne, CB23 6GW – open every Tuesday, 10.30am to 3.30pm
Fulbourn Hearing Aid Maintenance Centre, The Swifts Meeting Room and Library, Haggis Gap, Fulbourn, CB21 5HD – open every Thursday, 10.30am to 3.30pm
For further information or to book an appointment call 01223 416 141 or email enquiries@cambridgeshirehearinghelp.org.uk
---
COMING SOON – A NEW Community Warden Scheme for Sawston, Whittlesford, Hinxton, Ickleton, Duxford & Pampisford
Please click here to see promotional poster
New bus stop and shelter on Babraham Road
Please click here to see resident letter
Completion of Annual Audit – Year Ended 31 March 2020
Please click here to see the completion documents for the annual audit year ended 31 March 2020
——————————————————————————————————————-
Following Government Guidelines, Sawston Parish Council have taken the decision to close the Parish Office until at least 31st March 2021. Office staff will be working from home, usual office hours. We will endeavour to operate business as usual, but there may be a delay getting back to you whilst we settle into working from a new environment.  You can still contact the Parish Council by phone or email. The Clerks will be checking the post at the office so you can still pop letters through the letter box at the office.
All Council meetings have been scheduled to be virtual, public meetings, hosted online – see above for joining.
These measures are being taken to protect both our residents and staff and to enable the Parish Council to continue to function and offer support to those who may need it.
Contacts : 01223 832470 or info@sawston.org.uk
Cllr Kevin Cuffley 07940 859660
Cllr Brian Milnes (District Councillor) 07971 886113
---
Bonfire/Fireworks Event November 2020
It is with regret that the Parish Council has made the decision to cancel this years bonfire event due to the current situation with Covid-19. We hope the event will be able to continue next year.
—————————————————————————————————————-
Cambridgeshire Coronavirus Community Fund
This fund is to support for organisations helping communities to recover but you need to be quick as the deadline for an expression of interest form is 19th August 2020.
Please click here for the link
————————————————————————————————————–
Publication of unaudited Annual Return 2019/2020
Please click here to see the Audited accounts for 2019/2020
---
Play Equipment
Following the Government guidelines all the play equipment in Sawston will be open from 4th July but please remember this virus has not gone away. Please enjoy the parks but please stay safe and consider others on the park.
To help reduce the risk of infection, for you and others, please be considerate and:
Wash or sanitise your hands often
Avoid touching your face
Wait until equipment is free
Help each other to keep a safe distance
---
Cambridgeshire Libraries Update – July 2020
Cambridgeshire Libraries can now accept new referrals to the Revised Library@Home Service. This service is open to Cambridgeshire Residents who fit a set criteria: –
The service is for anyone who usually relies heavily on reading books or listening to audiobooks AND who is housebound, shielding or isolating due to age or health conditions under the current COVID-19 Government guidelines.
People accepted for this service will be contacted by a member of the Library@Home Team who will arrange a doorstep delivery of specially chosen books/audiobooks. Deliveries will be monthly (by prior arrangement) and previously loaned books/audiobooks will be picked up when new ones are delivered.
To enquire about the Revised Library@Home Service you can contact us: By email – volunteers@cambridgeshire.gov.uk
By phone – 07442 022 926 or 07342 700308
A member of Library@Home team will respond to the referral.
———————————————————–
UPDATE FROM SAWSTON PARISH COUNCIL – CORONAVIRUS
With the Covid19 pandemic Sawston Parish Council will be carrying on with business as usual within the limitations of Government legislation.
The Parish Council initally held ad hoc emergency meetings to discuss the Coronavirus and what the Parish Council needs to do.
Government legislation was passed in April to allow us to make decisions during and to hold online "remote" meetings.
The Parish office has been closed for the health and safety of the staff and members of the public visiting. The Parish Clerks are currently working from home and can be contacted by using the details at the end of this report.
The Parish Council took the precautionary action to cordon off all play equipment and benches around the village to impede the spread of Covid19.
The Parish Council has been in contact with the District Council, Granta Medical Practice, JHC and the churches to assist.
We would like to thank all the volunteers for their help and support for the vulnerable and isolated residents, and for the retail shops offering free deliveries. We strongly urge that all residents adhere to the Government's advice including Social distancing and self-isolation.
Contacts : 01223 832470 or info@sawston.org.uk
Councillor Kevin Cuffley 07940 859660
Councillor Brian Milnes (District Councillor) 07971 886113
Click here to see the latest guidance and to see what constitutes a reasonable excuse to leave the place where you live
——————————————————————————————————————-
If home isn't safe, support is available
If you or someone you know is experiencing domestic abuse, you can get help:
Cambridge Women's Aid (City, East, South Cambridgeshire): 01223 361214
Refuge (Fenland, Huntingdonshire and Peterborough): 07787 255821
National Domestic Abuse Helpline: 0808 2000 247
Men's Advice Line: 0808 801 0327
LGBT Helpline: 0800 999 5428
In an emergency call 999
For more information visit www.cambsdasv.org.uk
Click here to see full poster
——————————————————————————————————————-
DO YOU NEED ANY HELP OR ADVICE DURING THIS CORONAVIRUS PANDEMIC?
Help with finance?
Help with food?
Help if you are self-employed?
General advice?
John Huntingdon's Charity (JHC) is a local, friendly charity in the heart of the Sawston community and are there for you.
They can help children and families, young people and the elderly.
If you have any questions or concerns please contact them on:
John Huntingdon Centre
189 High Street
Sawston
Cambridge CB22 3HJ
Telephone: 01223 492492
Email: office@johnhuntingdon.org.uk
———————————————————————————–
How is Coronavirus impacting your business?
Help us help you
Are you a sole trader, home-based business, community enterprise or charity needing more support?
South Cambs District Council want to ensure they can put in place, as quickly as possible, appropriate support to help businesses through the next few months, and fill the gaps around the central government support offer where they can. They will be proactively contacting businesses to find out what they need – but they may not know about your business.
To make sure you are included and contacted, please let us know about your business by emailing: greatercambridge.business@cambridgeshire.gov.uk
Click here for more information
———————————————————————————–
Sawston Play Areas
Sawston Parish Council have decided to close off all the play equipment in the village (including benches).
This decision taken is to protect the health and welfare of our staff and visitors by restricting any potential spread of the coronavirus. The good weather, school closures and extra pressure from other local park's closing means we are concerned we could have more numbers than we feel is manageable under the Government's social distancing recommendations.
We strongly believe that green spaces are vital to our health and well-being and that they will play a very important role in our recovery, for this reason the recreation ground green areas will remain open for the time being.
——————————————————————————————————————–
Cambridgeshire Police
Keep up to date with Cambridge Constabulary  by following their website:
Sawston police are carrying out regular patrols of the village and ask we report anything suspicious.  You can also report to the Parish Clerk by emailing info@sawston.org.uk
If you see a business that is open that should not be (ie: a pub) then you must report this to SCDC (South Cambs District Council) on 03450 450 500.
——————————————————————————————————————–
Do you own an allotment?
Please click here to see latest guidelines.
——————————————————————————————————————–
COVID-19 update from County Council
30 March 2020
Cambridgeshire County Council and Peterborough City Council communications team will be providing a daily media update with a round-up of any changes to council services arising from the Coronavirus. Please note – this information is correct at the time of publishing.
Monday, 30 March 2020
Refuse collectors praised in Peterborough – City residents have been leaving messages of support for our Aragon Direct Services bin collection crews. The drawings and messages appeared on wheelie bins last week, which have been welcomed by the crews who are key workers doing a vital job. The crews are sharing pictures of these message with each other, and they are even being printed and put on a "Wall of thanks" at the depot to keep everyone's spirits up.
The structure and nature of the duties carried out by key workers means there are times when they need to be in closer proximity to people to carry out their work, as is the case for doctors, carers and police officers. For example, crews must travel together in the same refuse collection vehicle. As detailed in this media briefing last week, extra safety steps are being followed by the crews to limit the likelihood of spreading Covid-19 as much as possible, while ensuring they can still provide an essential service to residents.
Councillor Marco Cereste, cabinet member for waste at Peterborough City Council, said: "The overwhelming support that our Aragon refuse collectors have seen from city residents is very much appreciated by the crews. They are key workers doing a fantastic job during the Covid-19 outbreak and it's great that they are being supported so much by their local community."
Supporting local businesses – Cambridgeshire and Peterborough Trading Standards offering free advice.
After the Government last week ordered the immediate closure of all businesses that are not providing essential services as a way of minimising the spread of the Coronavirus.
Trading Standards in Cambridgeshire and Peterborough are offering free advice to support local businesses who have been affected.
Any business that is unsure whether the rules apply to them should contact Trading Standards urgently for advice free of charge.
Councillor Steve Criswell, Chairman of the Communities and Partnership Committee at Cambridgeshire County Council, said: "This is understandably a difficult and uncertain time for businesses but it's essential that we follow the Government's advice and do everything we can to stop the spread of this virus. I urge any local business, large or small, that is unsure if the mandatory closure applies to them to contact Trading Standards as soon as possible."
Councillor Irene Walsh, cabinet member for communities at Peterborough City Council, said: "No part of our society is unaffected by the Coronavirus. We need to make sure that we all help to stop its spread, including those businesses who have sadly been instructed to close until the virus is under control.
"Please contact Trading Standards as a matter of urgency if you're not sure whether the new rules apply to you."
You can read more on our news pages at Cambridgeshire and Peterborough
Visit our websites for more information, support and advice: Cambridgeshire and Peterborough or fill out a Trading Standards contact form:  www.cambridgeshire.gov.uk/regulatorycompanion
Consumer concerns, increase prices – There have been reports that some businesses have been increasing the prices of goods during the Coronavirus outbreak. Whilst local businesses are free to set their own prices, the Competition and Markets Authority has set up a taskforce to examine the scale of the issue and are asking people to report instances via an online reporting form or via email to covid.monitoring@cma.gov.uk
Schools ensure the show goes on for our vulnerable children and those of critical workers – While the majority of children across Cambridgeshire and Peterborough are now at home, many of our schools are still pulling together and adapting to cater for our vulnerable children, and those of critical workers.
Whilst they may have less staff on site, everyone is working hard to ensure the children attending are safe, and have an environment that is as familiar to them as possible. This means everyone is digging in and helping out – teachers, cooks, office staff and in the case of Little Paxton Primary in St Neots, even the school dog!
Please note – those in the picture were adhering to social distancing, which may not seem apparent due to the camera angle.
Cambridgeshire Customer Services Contact Centre – in order to re-direct our resources to critical services, the Library and Trading Standards phone lines closed on Friday (27 March). This will allow us to focus and prioritise critical services which need to remain open.
You can keep up-to-date with any changes to our services on our websites:
Peterborough – https://www.peterborough.gov.uk/healthcare/public-health/coronavirus/disruption-to-council-services
Cambridgeshire – https://www.cambridgeshire.gov.uk/residents/coronavirus/disruption-to-council-services
Our advice and latest information on Coronavirus can be found on both websites – www.peterborough.gov.uk/coronavirus and www.cambridgeshire.gov.uk/coronavirus
Coronavirus: what you need to do
Stay at home
Only go outside for food, health reasons or work (where this absolutely cannot be done from home)
Stay 2 metres (6ft) away from other people
Wash your hands as soon as you get home
Anyone can spread the virus.
Full guidance on staying at home and away from others
—————————————————————————————————————–
---
————————————————————————-
Green bin collections suspended
Green bin collections across Cambridge City and South Cambridgeshire will not take place between Monday 23 March and Monday 4 May.
The Greater Cambridge Shared Waste Service, a partnership between Cambridge City and South Cambridgeshire District Councils, has made the decision in order to support staff and the recycling and waste service as a whole during the Coronavirus outbreak.
The suspension of green bin collections will allow crews to concentrate on emptying blue and black bins during the coming weeks. It will also assist with any future staff sickness or self-isolation issues.
As always, residents are being encouraged to waste as little food as possible, so they minimise the amount they need to throw away. For this period only, the advice to residents who do have food waste will be to put it into the black bin.
Residents who enjoy spending time in the garden and growing their own food are also being asked to consider home composting as much of their garden waste as possible.
Residents who are subscribed to the additional green bin collection scheme, and therefore pay for more than one green bin to be collected, will see a reduced fee for their permit upon renewal in the October.
The bulky waste collection service, which collects large items from residents' homes, will also be suspended during this period.
——————————————————————————————————————–
Recycling points closed (Message from SCDC)
Due to the impacts of the virus and restrictions on movement, many of the operators who empty clothing and other recycling banks at our recycling points are unable to collect from them. To avoid them overflowing and making a mess, and the items being wasted, please can you help us to discourage residents from taking their items to the banks at this time. Some of you have already shared our social media posts relating to service updates, which is really helpful. You can find them all at:
South Cambridgeshire District Council:
Facebook: https://www.facebook.com/SouthCambridgeshireDistrictCouncil/
Twitter: @SouthCambs
Greater Cambridge Shared Waste Service:
Facebook: https://www.facebook.com/GtrCamRecycles/
Twitter: @GtrCamRecycles
——————————————————————————————————————
Greater Cambridge Local Plan: The First Conversation
Ever walked past a building and wondered how it got planning permission? Worried about climate change and how we are going to adapt? Trying to buy a house and finding it really difficult?
The Council's Local Plan is the document that shapes our area's future and answers these big questions. It covers the key themes of climate change, biodiversity and green spaces, wellbeing and social inclusion, and great places. It will affect what kind of new homes get built and where, where businesses can grow and how buildings, streets and spaces should be designed. As a result, the Local Plan affects all of us – yet most people have never even heard of it.
But things are changing and we want you to be a part of it.
For the first time ever, Cambridge City Council and South Cambridgeshire District Council are preparing a joint Local Plan for the Greater Cambridge area: and this time we want to do better than ever before at working with you all to make it happen.
We will be starting a big conversation with the community, with many different ways to get involved, online and offline, on Monday 13 January. Please look out for more information nearer the time, and get in touch at www.greatercambridgeplanning.org
Help shape our future together!
DEFIBRILLATORS IN SAWSTON
There are 5 Defibrillators in the village that are accessible 24/7, they are at:
Sawston Parish Council Office, Link Road, Sawston, CB22 3GB
Spicers Sports Pavilion, Cambridge Road, Sawston, CB22 3DG
Lynton Way Pavilion, Lynton Way, Sawston, CB22 3LH
Mill Lane Pavilion, Mill Lane, Sawston, CB22 3HZ
Sawston Annual Bonfire night
We hope you enjoyed this year's fireworks even though the weather was poor.
Thanks to everyone who gave a donation, this year we collected £650.67
All the money donated will be given back into the village via requested donations.
Community Hub
Building work on Sawston Community Hub is set to get underway this summer.
Sawston Library burnt down in 2012 and Cambridgeshire County Council has been working hard to progress plans for its new home ever since. A temporary library building has been on site since the fire but now the Council can announce that all legal agreements have been signed, allowing work to begin on site.
The building has been designed as a community hub, housing other services to benefit the residents of Sawston. It will include the relocated Children's Centre, multipurpose spaces and an outdoor play area.
Cambridgeshire County Council's Local Member for Sawston and Shelford, Councillor Kevin Cuffley said "It has been a lengthy and complicated process to get to this stage, and we're very grateful for the patience the local community has shown whilst we worked hard to invest in a brand new fit-for-purpose library that will also accommodate other services.
"We are in no doubt that the new building will become a much loved and well used community asset and we're excited to see it start to take shape later this summer".
Let's S.C.R.A.P. Fly-tipping
Fly-tipping is the illegal disposal of waste. It can be anything from a bag of waste to a truckload. We all have seen abandoned items in the countryside, villages and towns. But leaving items by HRCs, charity shops or by bins are all fly-tipping too.
Around two thirds of fly-tips come from households, so it is crucially important that you understand your Duty of Care to avoid £400 fixed penalty notice or an unlimited fine.
Together with other partners in the Cambridgeshire and Peterborough Waste Partnership (RECAP) we have launched the S.C.R.A.P Fly-tipping campaign to help residents to understand their responsibilities. Follow the S.C.R.A.P. code below to make the right choices when asking someone to remove your waste.
To help us deal with fly-tipping incidents efficiently, please report them to us.
Here is how:
Online: www.scambs.gov.uk/environment/envirocrime/
By phone: 03450 450 063
If you witness fly-tipping, call 999 to report crime in action. Please do not put yourself in harm way.
When reporting fly-tipping, please note as many details as possible
–              the exact location
–              the size of the fly-tip
–              the type of waste dumped
–              the date and time you spotted or witnessed the fly-tip
–              photos of the fly-tip and fly-tippers if you have witnessed it
–              the vehicle registration number and details
–              the description of people involved
–              the direction they were travelling
Sawston Village Design Guide – South Cambridgeshire District Council are consulting on the draft Sawston Village Design Guide Supplementary Planning Document.  The Village Design Guide has been developed with the input of many members of your community so far, as part of a ground-breaking initiative.
It explains what makes Sawston special, and how new development in and around the village should reinforce and enhance the character of the village.
Please click here to go to SCDC website link.
Update on the Cambridge South East Transport Study 
Please click here to see the update from Tony Orgee, Chair, CSE TS Local Liaison Forum
Sawston Timebank
What is the Timebank?
It is a way for people to help others in their community and be rewarded for it – in time. For every hour of time you give helping someone, you receive one-time credit in your personal Timebank account.  The Timebank will also be running fun, free activities in partnership with the local community.
What can you do with your time credits?
You can 'spend' your time credits when you need help from someone else. You can give them to another person who needs some help. Or you can save them to use.
Who can join the Timebank?
Anyone can join. Age, ability, lack of finance or limited mobility are not barriers to participating in the Timebank.
If you are interested, please come to our meet and greet coffee and cake drop in session, to learn more, on Mondays at the Parish Council office between 10am – 12
Click here to visit the Sawston Timebank website.
Sawston Annual Governance and Accountability Return 2018/2019
Click here to see our Unaudited Annual Governance and Accountability Return – Year ended 31 March 2019.
Notice of conclusion of audit for year ended 31 March 2019
Sawston Fireworks 2018
Thanks to everyone that gave a donation on bonfire night.   This year we collected an amazing £1,251.48.   All the money donated will be given back into the village via requested donations.
Next year's event will be on Saturday 2nd November 2019.
DEFIBRILLATORS IN SAWSTON
There are 5 Defibrillators in the village that are accessible 24/7, they are at:
Sawston Parish Council Office, Link Road, Sawston, CB22 3GB
Spicers Sports Pavilion, Cambridge Road, Sawston, CB22 3DG
Lynton Way Pavilion, Lynton Way, Sawston, CB22 3LH
Mill Lane Pavilion, Mill Lane, Sawston, CB22 3HZ
Price Bailey Chartered Accountants, High Street, Sawston, CB22 3TG
Sawston Neighbourhood Plan  
The designation of the Sawston neighbourhood area has now been confirmed by SCDC and can be seen on  https://www.scambs.gov.uk/neighbourhood-plans
Please see the Neighbourhood Plan page for more information.
Year end Audit 2017-2018
The Audit of accounts for Sawston Parish Council for the year ended 31 March 2018 has now been completed. Please click here to view.
Click here to see the list of Councillors from May 2018
Please note that all Full Parish Council Meetings will be held at Spicers Pavillion, Cambridge Road
Greater Cambridge Partnership – Update on Rural Travel Hubs feasibility study
To find out more about the possible Rural Travel hub in Sawston please  click on link below
https://www.greatercambridge.org.uk/transport/transport-projects/rural-travel-hubs/
Sawston Annual Bonfire/Fireworks Night 2017
We hope you all enjoyed this year's display.  Thanks to everyone who helped on the night and also who gave a donation, this year we raised £1230.33 which will help towards local charities within the village.
Sawston Parish Council Audit YE 31st March 2017
Pelican Crossing on London Road
The Parish Council has recently been asked to look into the possibility of converting the zebra crossing on London Road to a pelican crossing (signalled crossing). The Clerk contacted the Highways department and has received a response which can be seen by clicking on the link below.
A major new settlement at Gt. Chesterford
In late June, Uttlesford District Council, published its new draft Local Plan as part of the agenda for the Uttlesford Local Plan Working Group meeting on 22nd June. We were very concerned to see that the plan includes a new 'garden community' at Great Chesterford. This would comprise up to 5,000 dwellings located on a 256 Ha site, South East of the A11 and West of the A1301, just South of Stump Cross. 1,900 of these dwellings would be delivered by 2033. The site boundary is immediately adjacent to the boundary between Uttlesford and South Cambridgeshire and the proposal would have very significant effects on traffic on the A1301 and A505 creating even greater pressure on the A1301/A505 'McDonald's' roundabout and on M11 Junction 10. An accompanying traffic report suggests some improvements at these junctions It assumes that there would be a 'modal shift' from car to public transport, cycling or walking of 15% (currently 71.8% of journeys to work in Uttlesford are by private car or van; Source; 2011 census statistics at http://bit.ly/2t0GYRu ). Disappointingly, there are no proposals in the Uttlesford Local Plan to upgrade M11, Junction 9 to enable traffic travelling North to Cambridge to join at that point. So the main access to the M11 travelling North would be via the A1301 and A505 to Junction 10 at Duxford and the preferred route to Cambridge would be via the A11 and A1307.
The Local Plan is to be put out for consultation from 12th July to 4th September. A number of respondents including South Cambridgeshire and Sawston Parish Council have pointed out to Uttlesford that four weeks of this coincide with the August Summer holiday period and asked for an extension of four weeks into September (South Cambridgeshire gave a four week extension when its Local Plan consultation fell during August). Uttlesford responded by extending the consultation period from 29th August to 4th September.
The Local Plan can, be accessed and representations made online at http://bit.ly/2td5n1A The relevant policy is SP7. The background documents including the transport assessment are included in the agenda papers for the Planning Policy Working Group meeting of 22nd June   http://bit.ly/2ualukE .
Proposal for Sawston Trade Park (Pampisford)
Click the link below to see the proposals from the Howard Group who own both Sawston Trade Park and adjacent vacant land as well as the adjoining Iconix Park.
Is  parking a problem in Sawston?
Parking Enforcement Request
Is there a parking problem in Sawston?  Answer the following questions and Cambridge Constabulary will do they're best to deal with it. NOTE- do NOT use this form to report a dangerously parked vehicle or abandoned vehicles: please call 101 to report these. This form is for parking related issues only.
Please go online to http://tinyurl.com/SouthCambs-Parking and answer the following questions:
Which village are you referring to?
Which street is a particular problem?
What specifically is the issue? Please give as much detail as you can (e.g. parking on double yellow lines, parking on pavements and if there is a specific day/time when the problem occurs).
Cambridgeshire Constabulary
Groundsman of the year 2016
Congratulations to our Head Groundsman,  Alan Poole who has received the award from Cambridgeshire FA of Groundsman of the Year 2016.
Do you need to renew or apply for a bus pass?
Residents can renew their bus pass on line if they are able to do so by going www.cambridgeshire.gov.uk/buspass
and following the link "Renew your bus pass".  Applicants who do not have the experience and/or
Cambridge City Deal
From Monday July 11 to Monday October 10 2016, the County Council are seeking people's views on a planned package of measures to tackle peak-time congestion in Cambridge which will significantly improve public transport, cycling and walking journeys.
Your feedback will be used by the Greater Cambridge City Deal to help shape and improve the approach, which was approved in principle by the Executive Board in June.
Final recommendations are due to be considered in January 2017.
Audit/Accounts 2015/2016
Want to know more about trees?…
There are many questions about trees and hedges that are answered on the Council's website by following this link: https://www.scambs.gov.uk/content/trees-faqs
Community Defibrillators
The Parish Council has now installed four defibrillators in the village, one at the Parish Council Office, Spicers Pavilion, Lynton Way Pavilion and Mill Lane Pavilion.
The more people that know these are installed in our community, the more chance there is of saving the life of a victim of sudden cardiac arrest.
If you have any queries please contact the Parish Clerk.
Public Library
Sawston Library re opened on Wednesday 6th March 2013 at Sawston Village College in a temporary building on the grass in front of the Arts Centre on New Road, please see below website for opening times and more information.
www.sawstonlibrary.org.uk
Wreath laid at War Grave in Sawston Cemetery – 11th November 2016
Aircraftsman 2nd. Class No. 26751, John Samuel, Royal Flying Corps – Born 1881 – died 1916.
This is Sawston's only official War Grave commemorating one of its own who died following repatriation.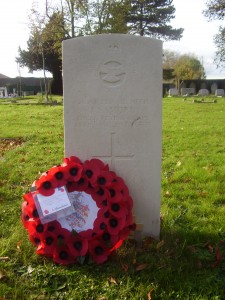 Chairman's Reports
For an update on the Local Plan please visit:
www.scambs.gov.uk/local-plan-examination
The 5th Annual Awards by South Cambridgeshire District Council
Sawston Nominations
Village Hero – Recognising outstanding individuals who have made a significant and voluntary contribution to their local community
Mick Roughead (Sawston United) – 2nd Place
Parish Councillor of the Year – Parish Councillors who have made a significant contribution to their local community in the past year
Eugene Murray – 2nd Place
Community Pride: Youth Group or Initiative – Celebrating local youth groups and initiatives that provide positive activities for young people and encourage young people to play a part in their community
SYG Youth group – Paul Whitmell SYG – 1st Place
Community Pride: Local Services and Amenities -Celebrating community run shops, post offices, recreational facilities or libraries, for example
JHC were nominated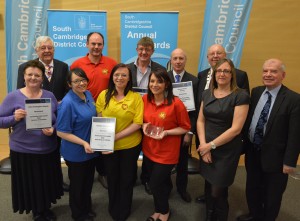 New Pedestrian Crossing
The County Council's Highways and Community Infrastructure Committee met in January and agreed its Transport Delivery Plan.  This Plan included the successful Local Highways Initiative (LHI) bids for 2015-16.
We are pleased to be able to report that Sawston Parish Council's LHI bid for funding for a pedestrian crossing at the Queensway / Churchfield Avenue end of Babraham Road has been successful and the Parish Council has been awarded £5,000 towards this scheme.
Orchard Park Play Equipment now open
The new play equipment at Orchard Park, Tannery Road, is now open, we hope you enjoy it.
Local Plan                                                    
The Local Plan was presented for public consultation last summer, for the proposed 540 new homes for Sawston on three sites all with sole access from Babraham Road with two of the sites in Green Belt. Sawston Parish Council acknowledged the need for some additional homes but considered the village schools, health centre and other amenities could not cope with this amount of development and the increased volume of traffic it would generate.
The Parish Council mounted a campaign to persuade SCDC that this scale of development was excessive.  Our efforts were unsuccessful and at a meeting in March SCDC voted to accept the plan.
Public Library
Sawston Library re opened on Wednesday 6th March 2013 at Sawston Village College in a temporary building on the grass in front of the Arts Centre on New Road, please see below link for opening times
http://www.cambridgeshire.gov.uk/directory_record/37673/sawston_library/category/71/libraries_with_friends_groups
http://www.sawstonlibrary.org.uk